SERVICE: FULL SERVICE PRODUCTION
CLIENT: HILTON WORLDWIDE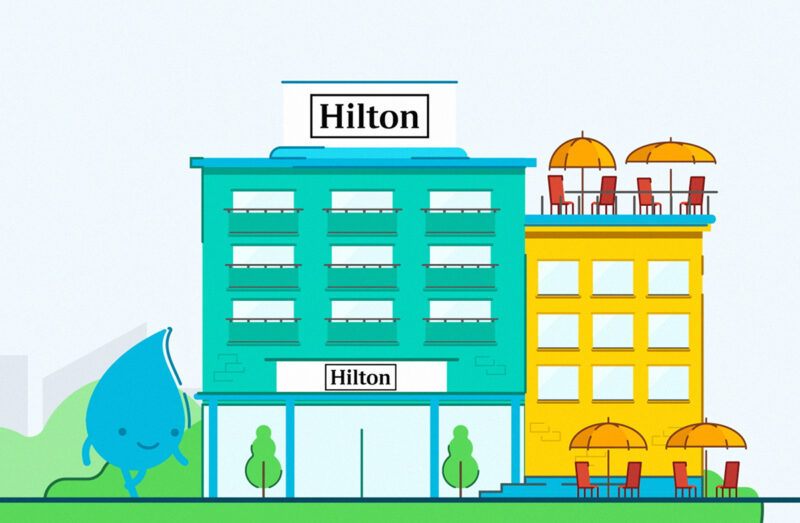 Get the Crew on Board!
When Hilton Worldwide was looking for an idea to raise awareness on water-saving measures, they immediately fell in love with Steve – world's most charming water drop.
We especially designed Steve to show Hilton's staff that water stewardship is not only important, but also can be real fun!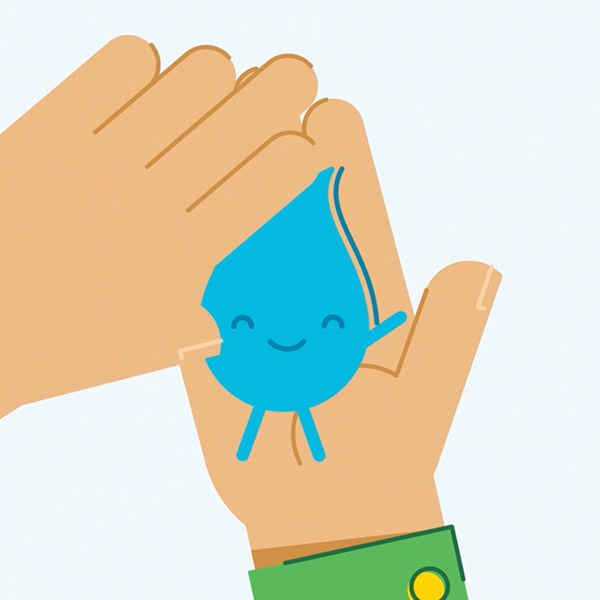 Stories with Character
Despite the fact that water is quite wet, water stewardship can seem a very dry subject. But the sustainable use of vital resources is more important than ever. So, how could we encourage the staff of Hilton Hotels around the world to take action and incorporate water saving measures in their daily routine?
By speaking to their heart! We wanted them to become emotionally attached to the topic. The problem: with pressing issues people often are overwhelmed. So we designed a character that our audience could relate to: Steve, a tiny drop of water.
Steve may seem small but is a real hero! He shows our viewers how simple actions can have a huge impact and invites them to take part and share their water saving ideas.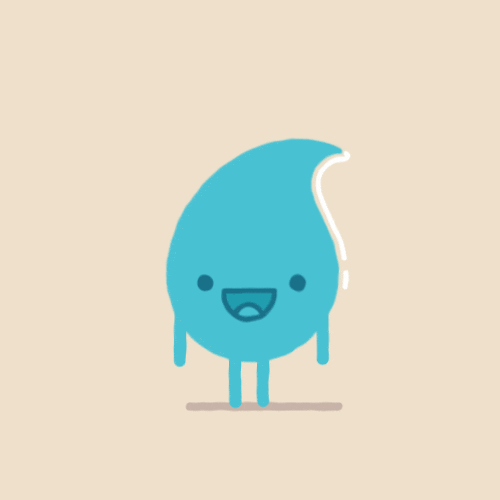 Explain in Style
To win over the hearts of our audience it was crucial to find the right tone and style. We wanted the animation to be joyful and lighthearted, making it easy for everyone to identify with Steve and take up the issue.
We wanted the whole animation to be as liquid as Steve, taking the audience on a fluid journey through all the different topics.